Instagram Shop enable you tag your products in your feed and stories so customers can easily find each products. Take supports you to get started IG Shop.
How to get started?
Follow this Instagram's official guide https://business.instagram.com/shopping/setup
In Step 4, you can refer following guideline.
Go to https://facebook.com/products/ and click Add Catalog


Choose Upload Product Info and fill in your information. Click Create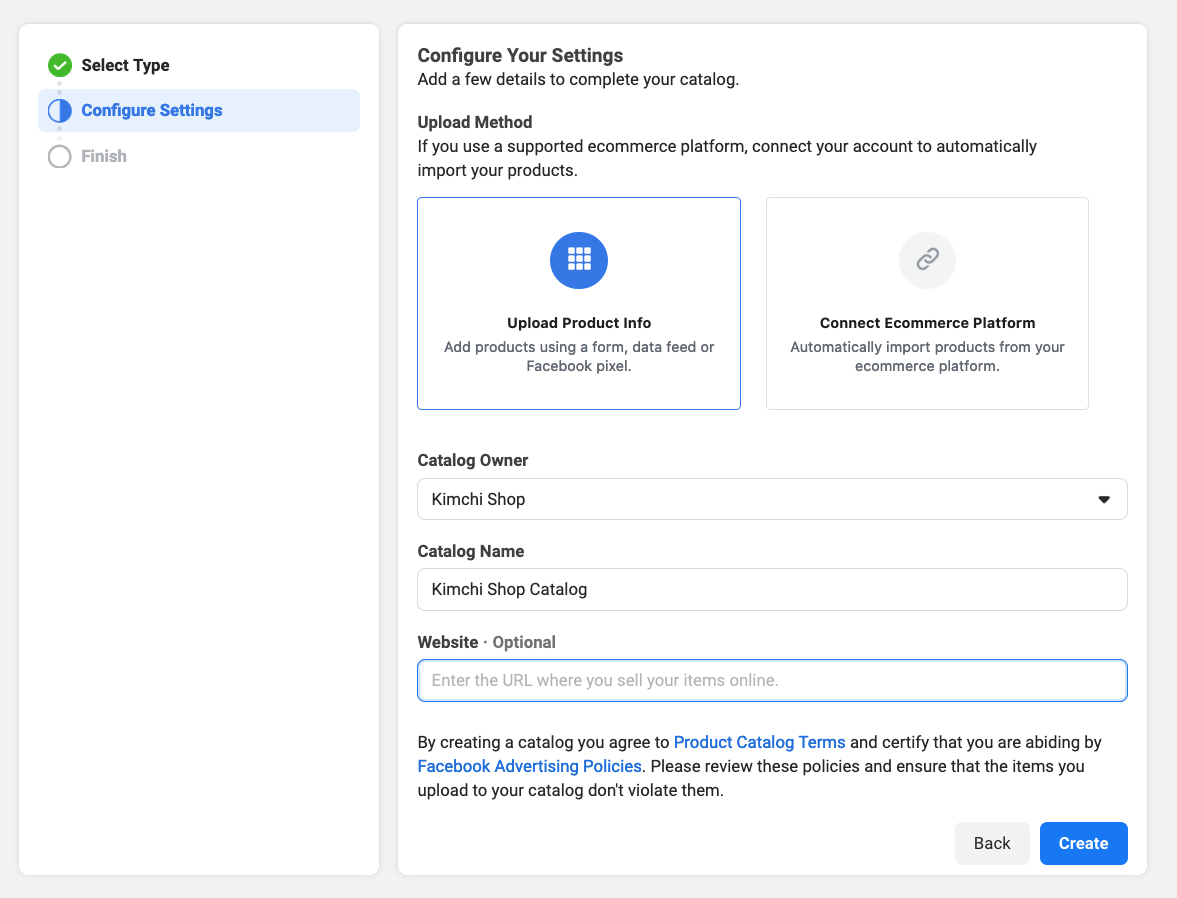 Now you successfully created your catalog. Let's put your product information in the catalog as next step.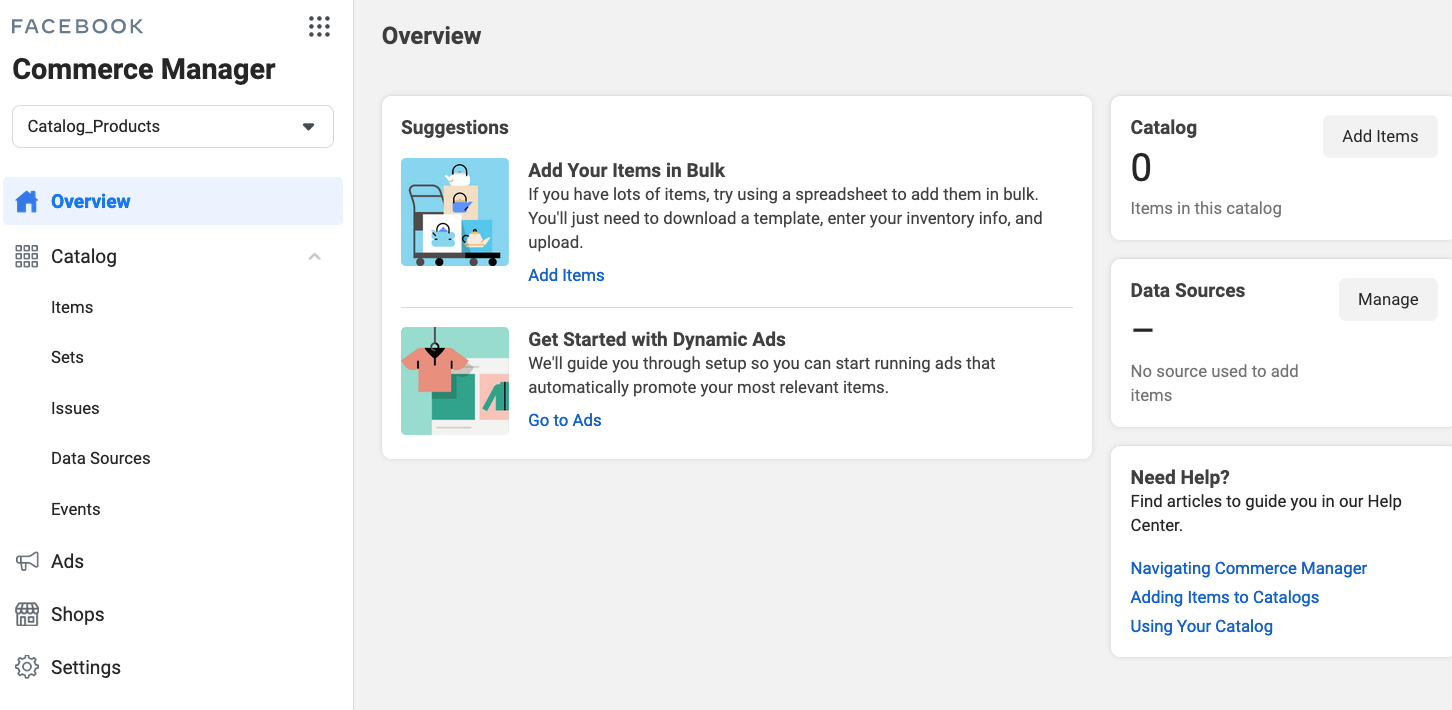 Go to Data Sources and Click Add Products button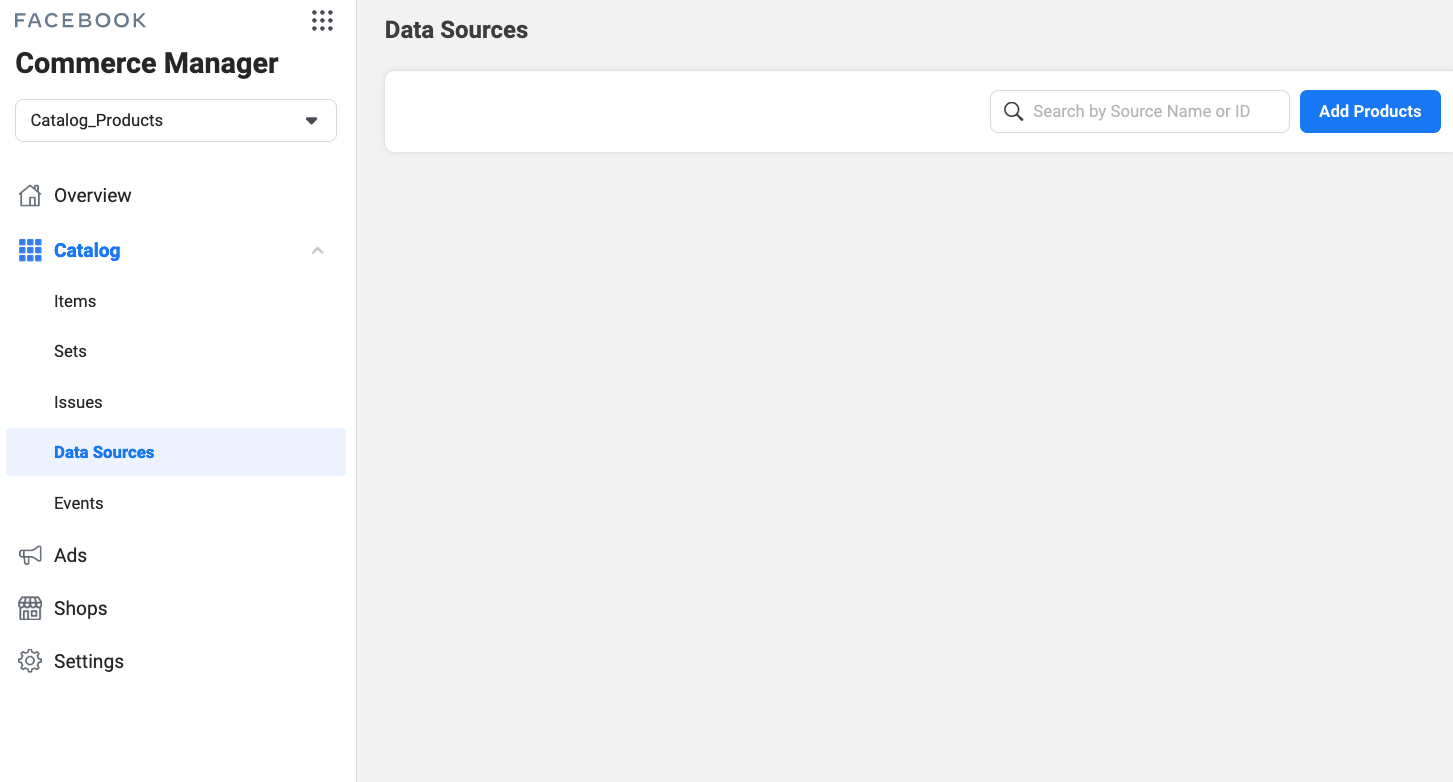 Choose Use Bulk Upload and click Next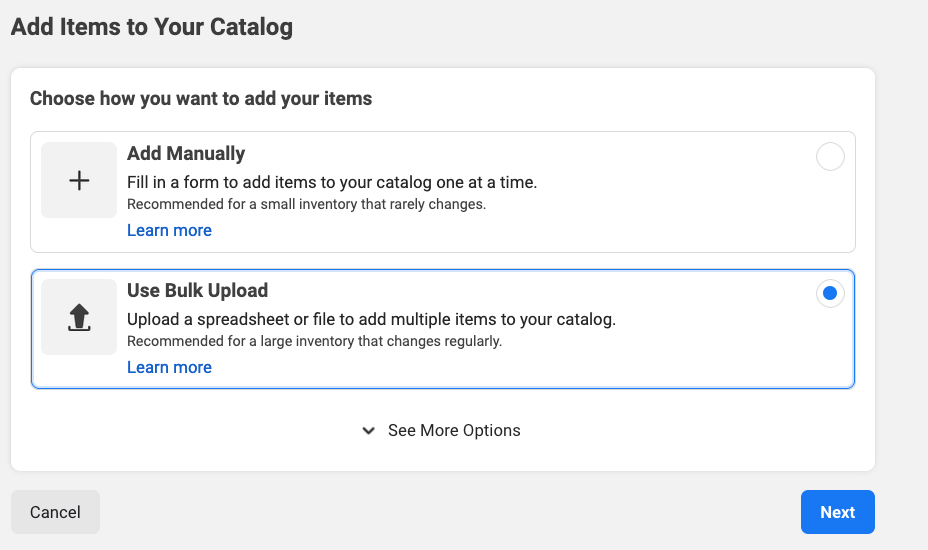 Choose Scheduled feed and click Next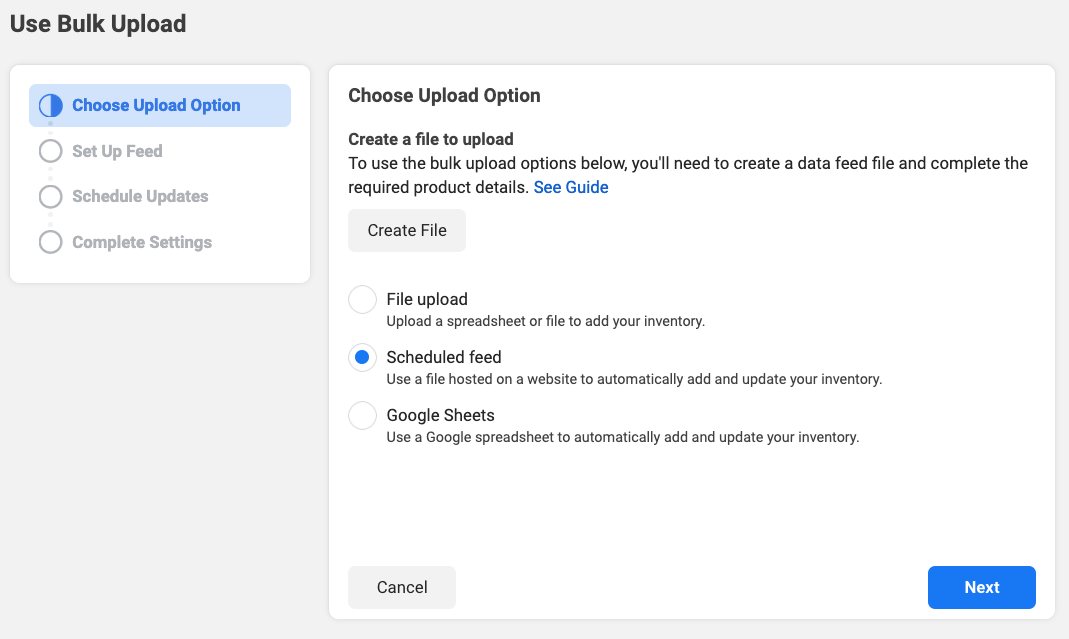 You will see Enter URL input form.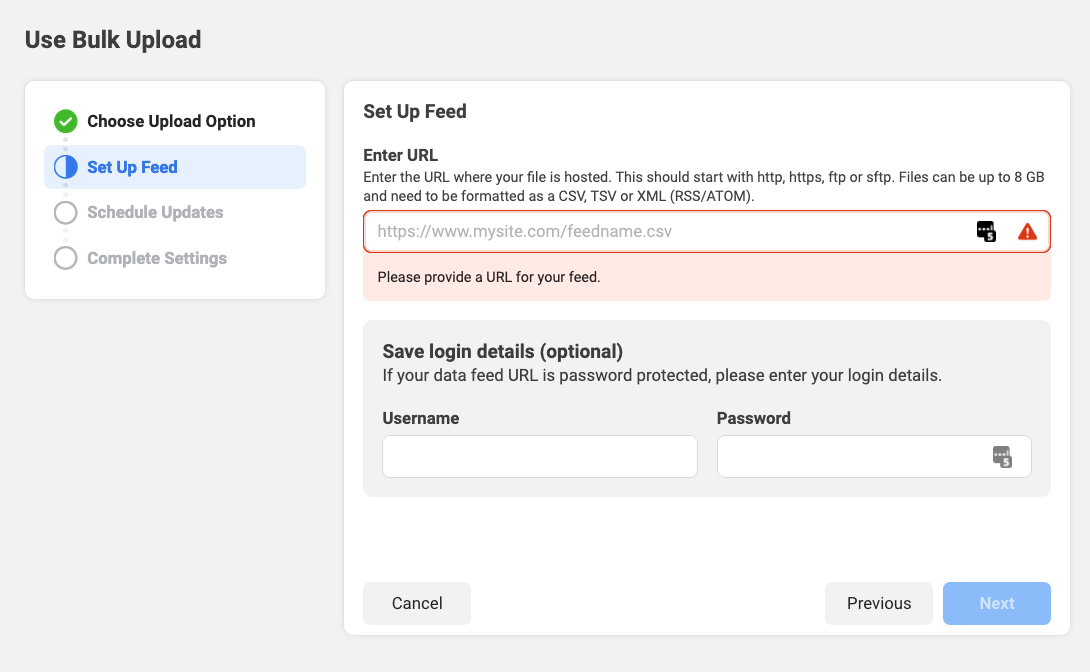 You can find the url from Take website. Go to https://take.ws/admin and copy Product feed file URL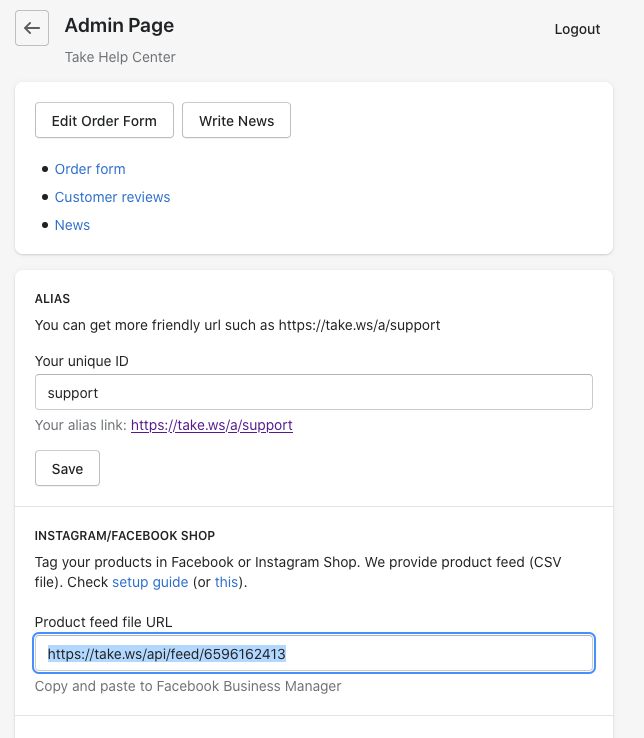 Go back to Facebook's catalog setting. Paste the url into Enter URL input form and click Next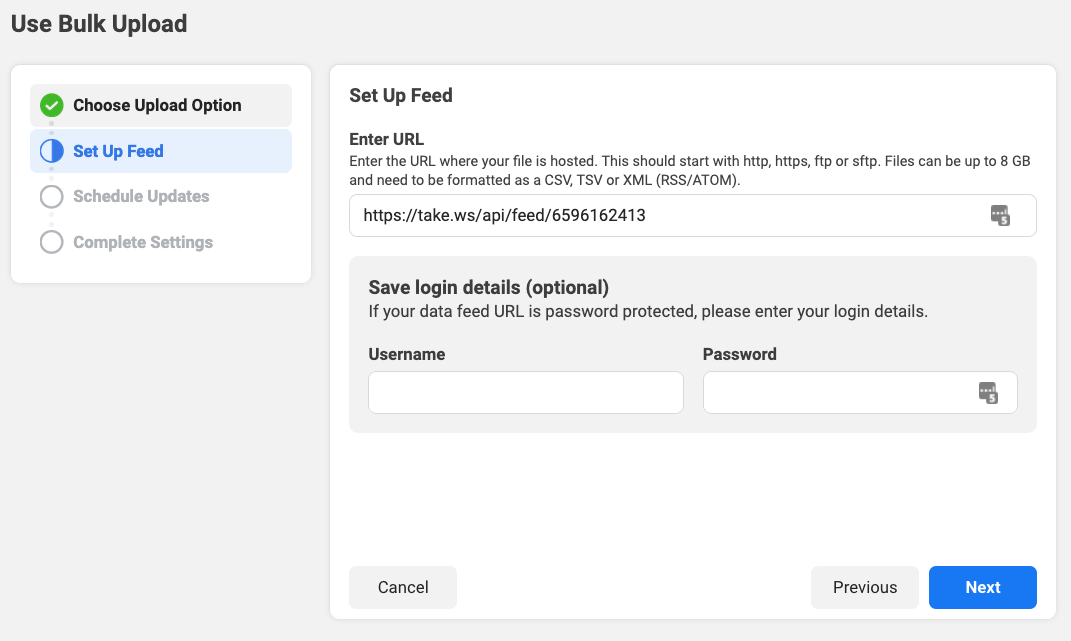 Click Next without any changes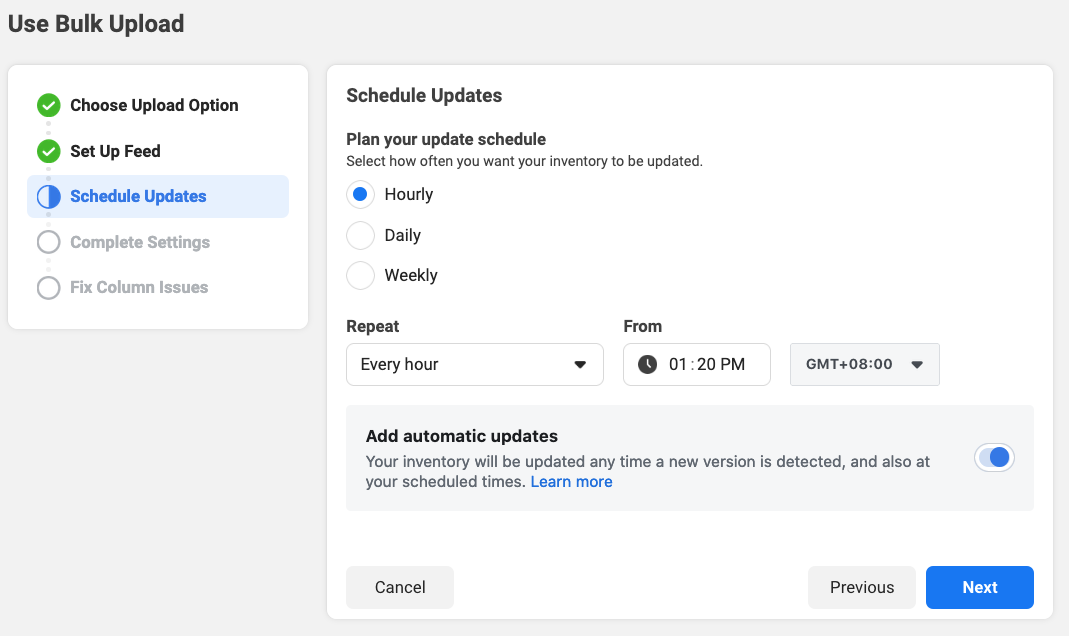 Change USD to SGD and click Next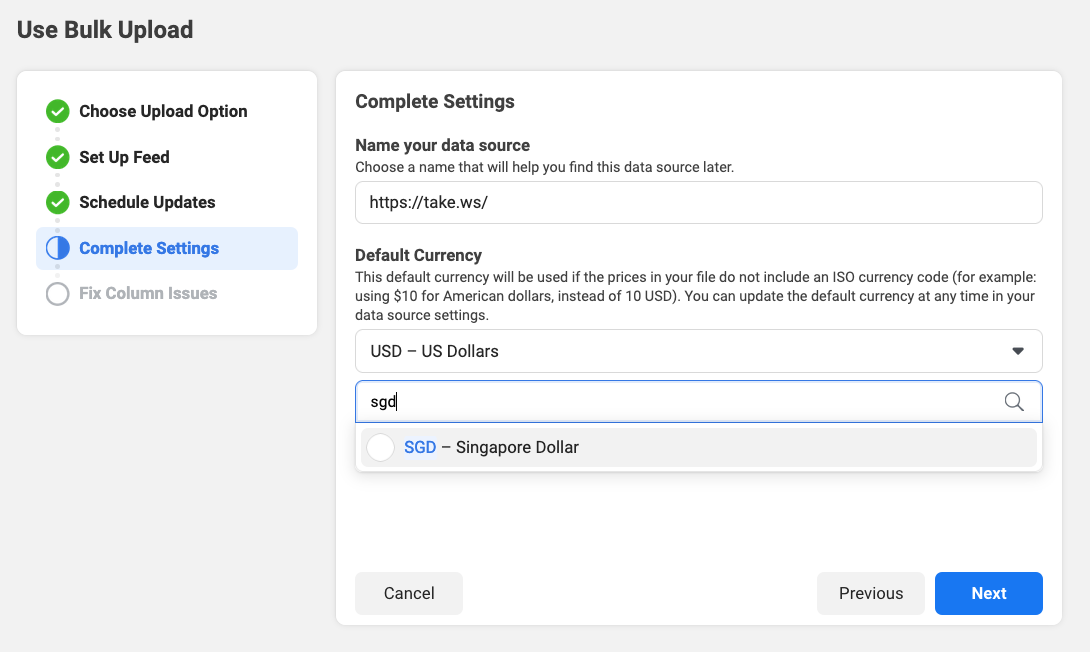 Now you finished your catalog setting!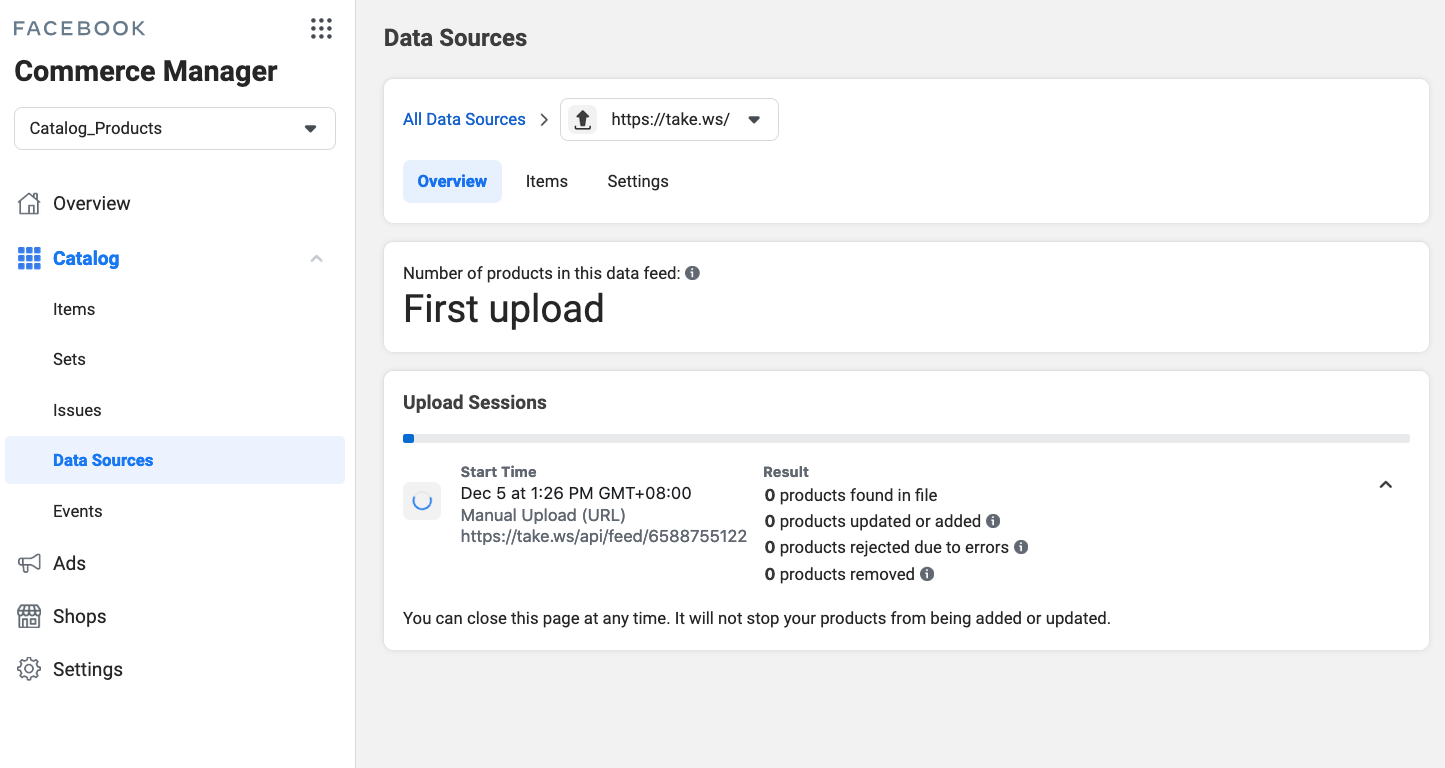 As next step, you can follow Step 5 in https://business.instagram.com/shopping/setup#review
I know this is pretty long and difficult process. If you have any questions or feedback, please ask help in https://take.ws/a/support so I can assist you.
---
FAQ
(1) I got domain verification request from Facebook. What should I do?
Go to https://take.ws/admin and check Facebook Domain Verification section. You can copy Meta Tag from Business Manager and save. In more details, check this official guide.